Improved cost management
Scudo Pro is an easy, efficient, and versatile 100% web-based cloud software solution that keeps your projects within budget. The active cost management with Scudo Pro is excellently suitable for all kinds of projects. It equally serves customers, property owners, developers, contractors, and consultants.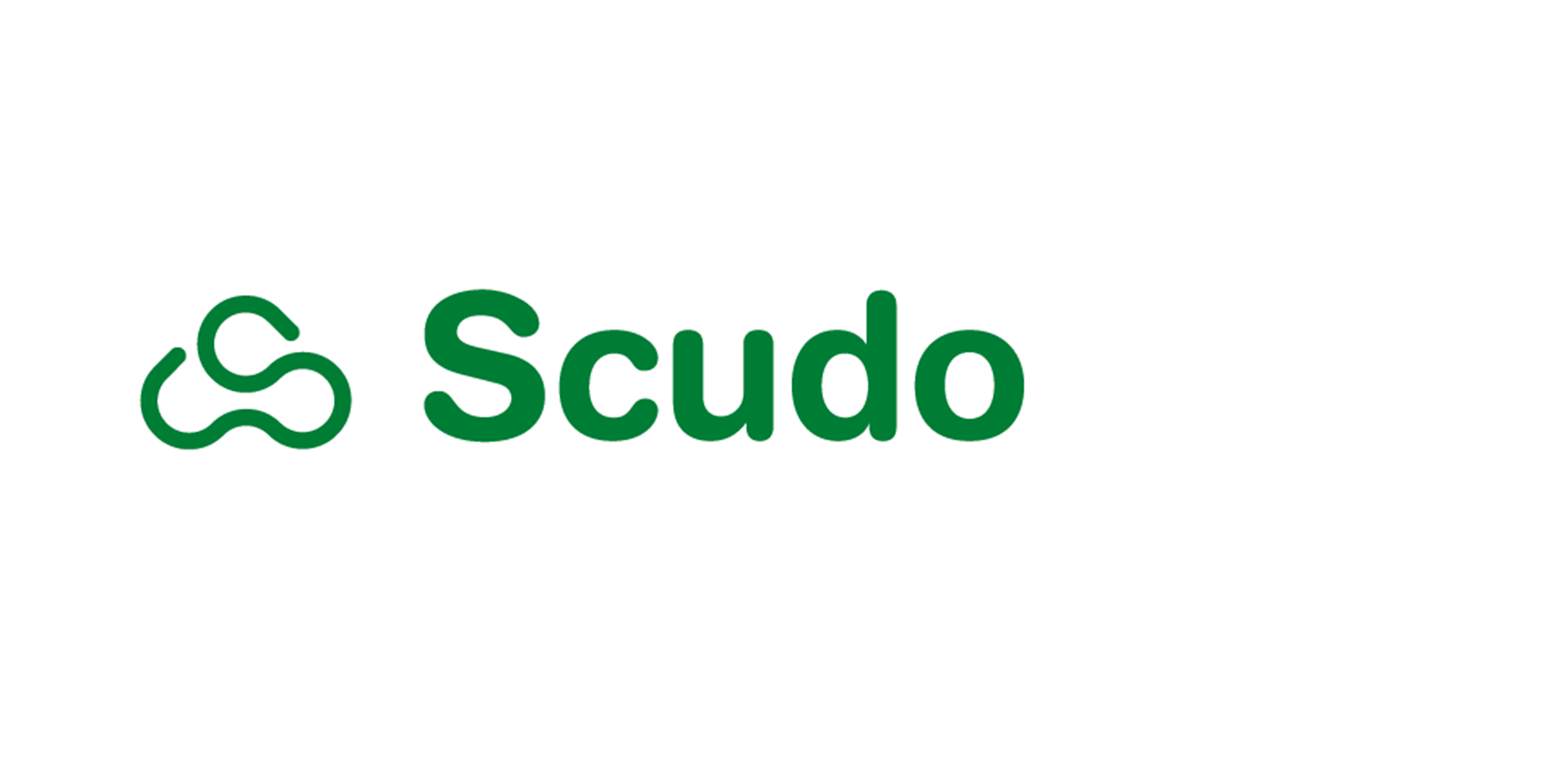 Keep your projects under budget with Scudo Pro
Manage individual projects or the entire portfolio easily, and keep all your projects and users in one place. We can integrate Scudo inexpensively and quickly with other systems and offer full support, implementation, and training services to help keep your projects in control.
Proactive cost management
BUDGETING AND FINAL COST FORECAST
Budgeted costs reviewed on a desired level: sum level, article level, or list of unit prices
Keeping the final cost forecast updated with several available forecasting methods
ACTUAL COSTS
Actual costs consist of purchase invoices and other cost entries for the project (e.g., internal costs of the organization)
Procurements and invoices are typically imported with automatic integration from the financial management system
VERSATILE INTEGRATIONS
Integrated with dozens of different financial management and ERP systems
Basware, eFina, Hogia, Jeeves, Lemonsoft, MS Dynamics, Procountor, Raindance, Rondo, SAP, Visma Business, Visma Fivaldi, Visma Netvisor, etc.
MANDATORY REPORTS FOR TAX OFFICIALS
Scudo Pro contains all the elements required to create reports regarding the construction services purchased by the project (contractor report)
Automatic material checks guide the user, help to avoid mistakes, and make sure every report is formally correct
Scudo Pro enables effortless reporting directly to the tax authorities database
COMMITTED COSTS
Analyzing and managing committed costs play a key role in active cost management
How much of the budget or forecast has already been committed, and what is the share of unordered works and procurements
ACTIVE COST MANAGEMENT
Adjustable project divisions (nomenclature/littera and hierarchy)
Free-form project divisions are the backbone of cost management and reporting, enabling the desired accuracy of the nomenclature for each project
With Scudo Pro's flexibility, it's easy to edit the nomenclature even during the project
CASH FLOW MANAGEMENT
Cash flow statement is a vital part of cost management, analysis, and forecasting
The cash flow forecast is available on the project level or down to individual articles
Set the expected cash flow (S-curve Model) and keep the forecast updated with easy-to-use mass edit functions
VERSATILE CUSTOMIZABLE REPORTING ON A PROJECT OR PORTFOLIO LEVEL
Modern REST API interfaces
Status summaries
Reports can be saved in PDF, Excel, and CSV formats
Traffic light meters (KPI metrics)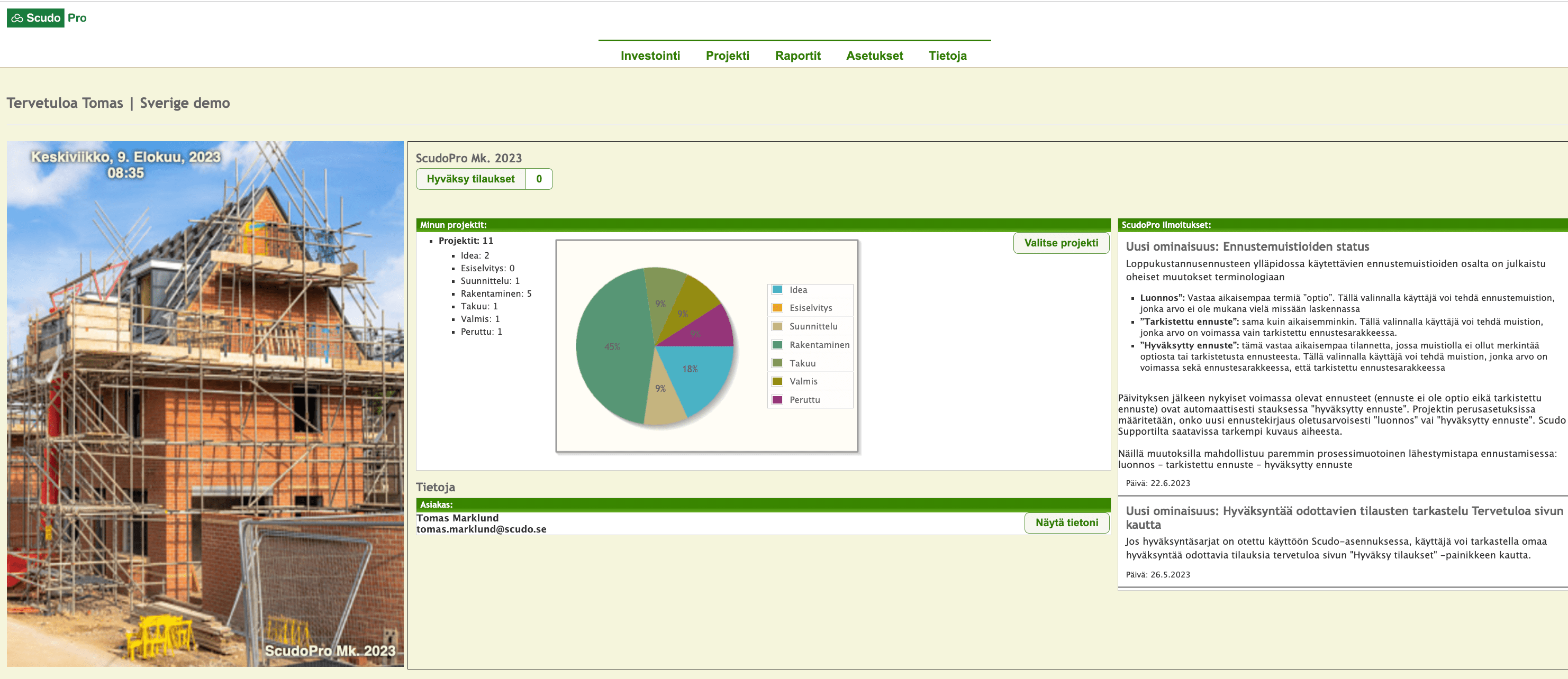 Collateral management

Manage your project's collateral easily and transparently

Active income management (e.g., net cash flow)
Viewing contractor liability reports in real-time

Reliable Partner report
Up-to-date supplier information with the click of a button

Annual planning and budgeting of the organization's future investments for the coming years
Task planning (GANTT chart)
Easily importable data from a CSV file

Payment schedules, nomenclatures, companies, orders, invoices, forecast memos, etc.

Procurement management

Manage procurement plans and annual contracts conveniently

"Scudo Pro allows us to centralize project management, making processes more efficient and straightforward. With Scudo Pro, we get standard reports on all our projects."
Aki Havia
Director, investment projects – SYK Oy
Your project is our passion
Cost management is in our DNA, and we care about your project like our own. We offer up-to-date cost forecasting, and integrations with the customer's other information systems. Unified reporting enable access to the system for all stakeholders to automate and enhance the organization's operations.
For Property owners
All the property owner's projects (new production and renovations) are managed in one place, which enables efficient portfolio management (investment programs).
For Industrial projects
Flexible solutions for large and complex construction projects enable project structure and up-to-date cost forecasting according to the needs of the project organization.
For Contractors
All the contractor's projects are centralized in one common database, which enables the contractor's most essential tools: comparison of budget, committed, actuals and variations, and the project's profitability.
For Consultants
Flexible cost management system allows you to control and report your customer's construction projects. Ready-made, customized reports make work more efficient.
For Wellbeing and health service providers
Our cost management solution scales from individual hospital projects to managing the entire project mass (newbuilding and reconstruction). We offer operational cost forecasting for more efficient individual projects, while project portfolio management enables efficient annual budgeting, forecasting, and comprehensive reporting across all projects.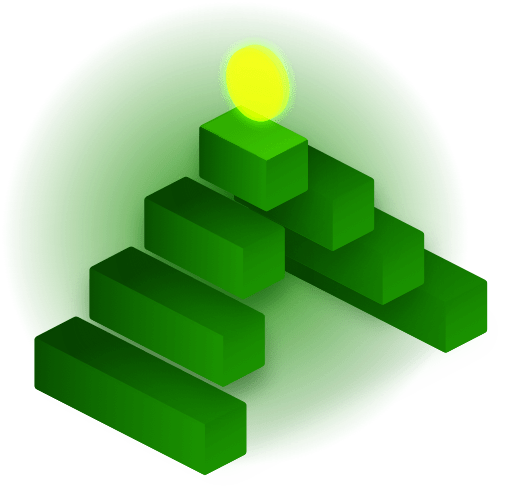 For Municipalities and Cities
All of the municipality's infrastructure and property projects are in one place. The project portfolio can be filtered and reported by unit and according to different criteria, such as region, project manager, industry, group, or area. Up-to-date cost forecasting and effortless reports required by tax officials are available for each project.
For Alliances (partnering)
We serve the main principles of the alliance model from the cost management's perspective, enabling transparent information flow to all stakeholders to benefit and find innovative solutions in the implementation of the entire project. 70% of all projects go at least 5% over budget, international statistics show. We can, we want, and we care – you have the problem, and we have the solution!